Henna belly art
Hand and Belly Eri WM.jpg
Flower belly Eri WM.jpg
Belly for Cancer Appeal
Photo Bentley Bodyart Painted in aid of Breast Cancer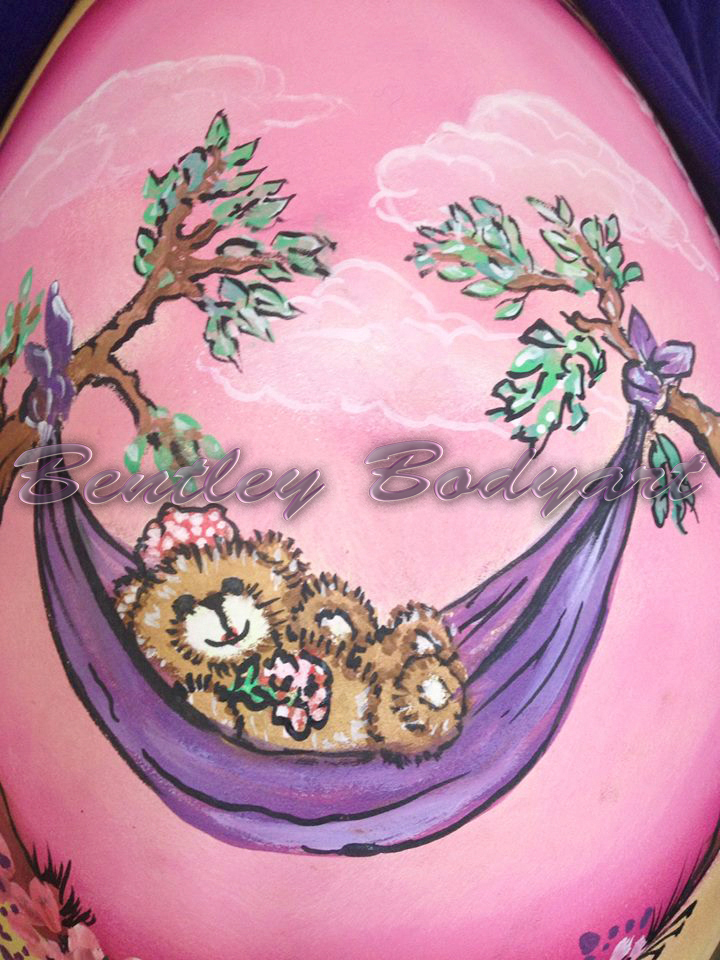 Prenatal belly painting
DM me via Instagram - bentley.bodyart
Pre-Natal Belly Art
Make an appointment for a unique and unforgettable experience!. Why not keep photos of this very special time with your baby bump, to share in your families' photo albums or to show your children in years to come. Celebrate this special time with a unique piece of art.
The perfect gift to offer at a "Baby Shower" A special concept will be created just for you. We will discuss in advance what you have in mind; via phone or email. This will be a totally relaxing session. You and your soon-to-be baby will feel totally relaxed as you get a sponge and paintbrush massage, either in the comfort of your own home or at my house. I will paint you and then take photos.
Photos can be done alone or as a couple. I will email you 5 High-resolution photos.
Rest assured all paint used is of cosmetic grade FDA compliant and of the highest quality to ensure safety and comfort. Even the glitter is of course cosmetic grade. You can choose to have your belly painted with Henna if you so wish.
Belly art is a lovely gift for the mum to be, ask your family to treat you or allow yourself the luxury of treating yourself.
You can even include any little ones in the fun by getting their faces painted to match your theme, and then they can be photographed with their future sibling too!
Testimonial
"What a lovely experience I have just had! It was so relaxing having my belly painted and such a lovely reminder of the amazingness of pregnancy!! Jules was so good with my little boy aswell...he had his face painted and joined in with the photos! A lovely way to get him involved in the pregnancy! I'll be buying this as a present for my pregnant sister in law she will love it!"
​
I had an amazing bump painting experience with the talented Jules. What a wonderful way to spend a couple of hours!
Client - Amelia Gammon 'Alien & Puppy Belly'
Henna Belly Art
Henna belly art is a great twist on an old tradition!
It's a wonderful way to celebrate a special time and honour the beauty of new life. Belly henna can be done in a private session or at a baby shower or blessing way where other friends and family can also enjoy the body art and celebration.
​
​
​
​
​